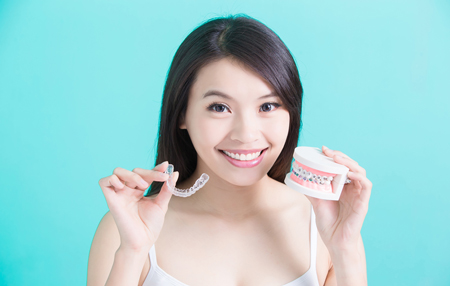 What are the Benefits?
You won't feel shy to smile even with your Invisalign braces on. These aligners are almost invisible. They allow you to enhance the appearance of your smile with minimum discomfort and for a shorter period.
These aligners are virtually invisible braces, gets the job done without interrupting your daily life. If you wish to learn more about this treatment, visit our clinic to see if this dental solution is right for you!
Give us a call at (587) 317-9903 to learn more about Invisalign.